EXPLORING THE ROLE OF ICT USAGE AND COLLABORATIVE CLIMATE ON EXPLICIT KNOWLEDGE SHARING BEHAVIOR OF CHINESE UNIVERSITY STUDENTS
Liza Khanam

Wuhan University of Technology

Mohammad Abdullah Mahfuz

Jagannath University

Qin Yuanjian

Wuhan University of Technology

Md. Zahedul Alam

BUP
Keywords:
Explicit knowledge sharing, Behavior intention, level of ICT usages, Collaborative climate
Abstract
The numbers of international students studying in China are increasing day by day. Usually, local students
of most of the countries are afraid of exchanging knowledge with different students from diverse cultural
backgrounds. For this reason, it is a necessity to investigate the factors affecting the knowledge sharing behavior
that support students' group work and learning activities of the Chinese students towards the international
students. However, identifying the factors influencing the knowledge sharing behavior for the local students
to international students in a university happens to be a daunting ask. Thus, this study aims to examine the
influence of some selected factors on explicit knowledge sharing behavior. Specifically, this study endeavors to
assess the role of Information & Communication Technology (ICT) use and collaborative climate on explicit
knowledge sharing behavior. The researchers restored to the Theory of Planned Behavior (TPB) for the said
assessment. Data were collected from 220 valid respondents by conducting field survey with a structured
questionnaire. The collected data were regressed through Partial Least Square approach (PLS). The overall
findings revealed that attitude toward knowledge sharing and perceived behavior control factors positively
impact the behavior intention; however, subjective norms seemed to have a negative impact on behavioral
intention. On the other hand, the level of ICT usages and collaborative climate positively influence the explicit
knowledge sharing behavior of the Chinese students.
Downloads
Download data is not yet available.
References
[1] Ahlemann, F. (2010), Structural equation modeling in
information systems research using partial least squares. Journal
of Information Technology Theory and Application, 11(2), 5-40.
[2] Ajzen, I. (1985), From intentions to actions: A theory of planned
behavior, Springer.
[3] Ajzen, I. (1991), The theory of planned behavior, Organizational
behavior and human decision processes, 50(2), 179-211.
[4] Ajzen, I., & Fishbein, M. (1980), Understanding attitudes and predicting social behaviour.
[5] Ajzen, I., & Fishbein, M. (2005), The influence of attitudes on
behavior. The handbook of attitudes, 173- 221.
[6] Alamgir, R., & Ahmed, S. (2011), ICT Enabled Knowledge
Sharing–Impact of ICT on Knowledge Sharing Barriers: The Case
of Avanade.
[7] Amayah, A. T. (2013), Determinants of knowledge
sharing in a public sector organization, Journal of Knowledge
Management, 17(3), 454-471, Doi:10.1108/JKM-11-2012-0369
[8] Armitage, C. J., & Conner, M. (2001), Efficacy of the
theory of planned behaviour: A meta-analytic review, British
journal of social psychology, 40(4), 471-499.
[9] Bathaei, S. M., & Hosseini, S. A. (2014), Understanding
Online Knowledge Sharing Intention: A Factor Analysis in
E-Learning System, The International Journal of Science and
Technology, 2(4), 110.
[10] Campbell, A. (1981), Institutional factors that positively
impact first-year students' sense of well-being.
[11] Chatman, J. A., & Flynn, F. J. (2001). The influence
of demographic heterogeneity on the emergence and
consequences of cooperative norms in work teams. Academy
of management journal, 44(5), 956-974.
[12] Chatzoglou, P. D., & Vraimaki, E. (2009). Knowledgesharing
behaviour of bank employees in Greece.
Business Process Management Journal, 15(2), 245-266.
doi:doi:10.1108/14637150910949470
[13] Chen, I. Y., Chen, N.-S., & Kinshuk. (2009). Examining
the factors influencing participants' knowledge sharing
behavior in virtual learning communities. Journal of
Educational Technology & Society, 12(1), 134-148.
[14] Cheng, M.-Y., Ho, J. S.-Y., & Lau, P. M. (2009).
Knowledge sharing in academic institutions: a study of
Multimedia University Malaysia. Electronic Journal of
Knowledge Management, 7(3), 313-324.
[15] Chikoore, L., & Ragsdell, G. (2013). Knowledge Sharing
in Higher Education: A Study of Students Preparing Assessed
Group Work. Journal of Knowledge Management Practice,
14(1).
[16] Chin, W. W. (1998). The partial least squares approach to
structural equation modeling. Modern methods for business
research, 295(2), 295-336.
[17] Chow, C. W., Deng, F. J., & Ho, J. L. (2000). The openness
of knowledge sharing within organizations: A comparative
study of the United States and the People's Republic of China.
Journal of Management Accounting Research, 12(1), 65-95.
[18] Chris, S. H., & Arthur, E. P. (2014). Chinese students'
participation: the effect of cultural factors. Education &
Training, 56(5), 430-446. doi:doi:10.1108/ET-04-2013-0057
[19] Chumg, H.-F., Cooke, L., Fry, J., & Hung, I. H.
(2015). Factors affecting knowledge sharing in the virtual
organisation: Employees' sense of well-being as a mediating
effect. Computers in Human Behavior, 44, 70-80. doi:http://
dx.doi.org/10.1016/j.chb.2014.11.040
[20] Ciganek, A. P., Mao, E., & Srite, M. (2010). Organizational
culture for knowledge management systems: a study of
corporate users. Ubiquitous Developments in Knowledge
Management: Integrations and Trends: Integrations and
Trends, 52.
[21] Conner, M., & Armitage, C. J. (1998). Extending the
theory of planned behavior: A review and avenues for further
research. Journal of applied social psychology, 28, 1429-1464.
[22] Cummings, J. (2003). Knowledge sharing: A review of
the literature.
[23] Davies, M. (2014). Knowledge–Explicit, implicit and
tacit: Philosophical aspects: International Encyclopedia of the
Social and Behavioral Sciences. Elsevier, Oxford.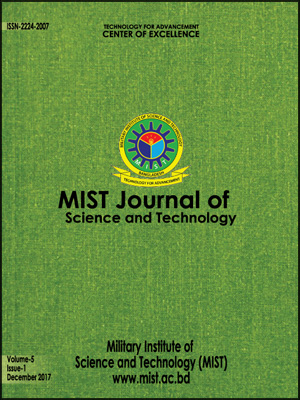 How to Cite
Liza Khanam, Mohammad Abdullah Mahfuz, Qin Yuanjian, & Md. Zahedul Alam. (2019). EXPLORING THE ROLE OF ICT USAGE AND COLLABORATIVE CLIMATE ON EXPLICIT KNOWLEDGE SHARING BEHAVIOR OF CHINESE UNIVERSITY STUDENTS. MIST INTERNATIONAL JOURNAL OF SCIENCE AND TECHNOLOGY, 5(1). https://doi.org/10.47981/j.mijst.05(01)2017.124(%p)
Though MIJST follows the open access policy, the journal holds the copyright of each published items.

This work is licensed under a Creative Commons Attribution-NonCommercial 4.0 International License.