Foreword
Major General Md Wahid-Uz-Zaman, ndc, aowc, psc, te

Commandant, MIST and Chief Patron, MIJST
Downloads
Download data is not yet available.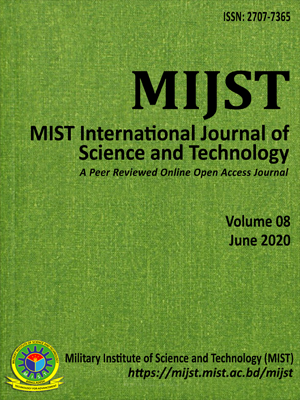 How to Cite
Major General Md Wahid-Uz-Zaman, ndc, aowc, psc, te. (2020). Foreword. MIST INTERNATIONAL JOURNAL OF SCIENCE AND TECHNOLOGY, 8(1), vii. https://doi.org/10.47981/j.mijst.08(01)2020.210(vii)
Though MIJST follows the open access policy, the journal holds the copyright of each published items.

This work is licensed under a Creative Commons Attribution-NonCommercial 4.0 International License.