STUDY OF AERODYNAMICS OF A CRICKET BALL
Bhuiyan Shameem Mahmood Ebna Hai

Wing Commander Md. Abdus Salam
Abstract
This research is concerned with the nature and aerodynamic behavior on cricket balls in flight. It is written to determine the aerodynamic characteristics of a cricket ball with a mass of 156 gm and approximate diameter of 70 mm, where a sample cricket ball was fixed with a shaft in a wind tunnel. The aerodynamic characteristics have been analyzed by varying the rotational rpm of the cricket ball, where the axis of rotation for seam and shaft is same and the pressure difference between the upper and the lower surface of the cricket ball determine by the help of static manometer. Some experimental works have also been carried out and compared with those of the results obtained numerically. The upward pressure, which creates lift, has increased almost linearly with the increase of ball position angle to approximately 15o to 30o and it also decrease with increase of ball rotational speed. Finally some conclusions have been drawn on the basis of the experimental result.
Downloads
Download data is not yet available.
References
Anderson J.D. (1991) Fundamentals of Aerodynamics, McGraw-Hill Companies; 2nd edition.
Clancy L. J. (1975) Aerodynamics, New York, John Wiley.
Dr. Maglub Al Nur (1999) Flow over a cricket ball, BUET.
K.L. Kumar, "Engineering Fluid Mechanics".11th-ed, pp-230-234.
Mehta, R.D. and Wood, D.H. (1980) Aerodynamics of the Cricket Ball. Cover Article for New Scientist.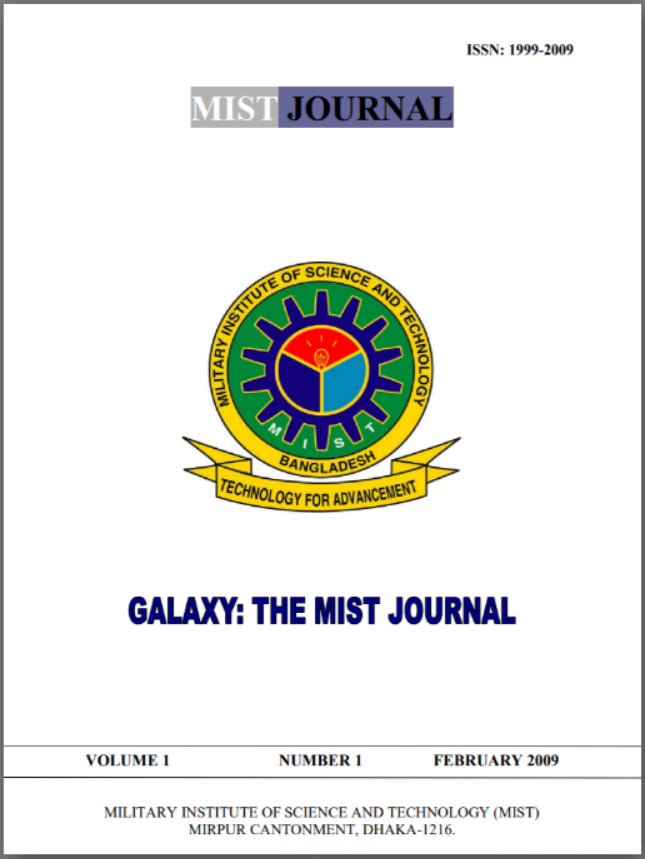 How to Cite
Bhuiyan Shameem Mahmood Ebna Hai, & Wing Commander Md. Abdus Salam. (2019). STUDY OF AERODYNAMICS OF A CRICKET BALL. MIST INTERNATIONAL JOURNAL OF SCIENCE AND TECHNOLOGY, 1(1). https://doi.org/10.47981/j.mijst.01(01)2009.6(%p)
Though MIJST follows the open access policy, the journal holds the copyright of each published items.

This work is licensed under a Creative Commons Attribution-NonCommercial 4.0 International License.