ADVANTAGES OF ROLLER FOLLOWER FOR DIFFERENT BORE STROKE RATIOS AND EFFECTS ON OVERALL FRICTION OF SI ENGINE
Major Md. Mizanuzzaman

MIST
Abstract
ADVANTAGES OF ROLLER FOLLOWER FOR DIFFERENT BORE STROKE RATIOS AND EFFECTS ON OVERALL FRICTION OF SI ENGINE
Downloads
Download data is not yet available.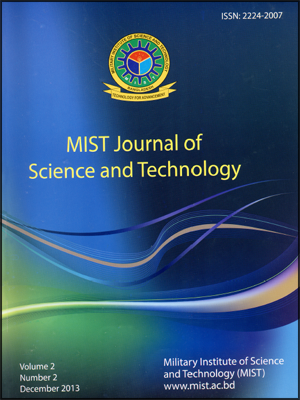 How to Cite
Major Md. Mizanuzzaman. (2019). ADVANTAGES OF ROLLER FOLLOWER FOR DIFFERENT BORE STROKE RATIOS AND EFFECTS ON OVERALL FRICTION OF SI ENGINE. MIST INTERNATIONAL JOURNAL OF SCIENCE AND TECHNOLOGY, 2(2). https://doi.org/10.47981/j.mijst.02(02)2013.91(%p)
Though MIJST follows the open access policy, the journal holds the copyright of each published items.

This work is licensed under a Creative Commons Attribution-NonCommercial 4.0 International License.